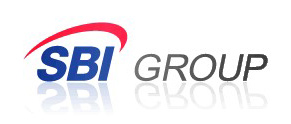 SINGAPORE, 3 April 2023 – Fresh Factory, Indonesia's integrated cold chain fulfilment and enabler startup, today announced it has raised US$4.15m in pre-Series A funding led by SBI Ven Capital through its joint fund with Kyobo Securities and NTUitive, with participation from existing investors East Ventures, Trihill Capital, and new investors, Keisuke Honda and PT Tap Applied Agri Services.
Fresh Factory will utilise the funds to scale to over 100 fulfilment centres across 50 Indonesian cities by the end of 2023, expanding to highly populated cities in Sumatra, Sulawesi, Kalimantan and secondary cities in Java. The funding will accelerate Fresh Factory's growth, supporting its goal to become Indonesia's end-to-end hyperlocal cold chain fulfilment and logistics service provider. The organisation will also invest in hiring talent, improving existing service offerings, and expanding its fulfilments for cold chain and fresh products to further drive logistics cost efficiency.
Founded in 2020 by Larry Ridwan (Chief Executive Officer), Widijastoro Nugroho (Chief Commercial Officer), and Andre Septiano (Chief Financial Officer), Fresh Factory provides a network of hyperlocal cold chain fulfilment centers and a smart fulfilment management system that allows businesses to have their products efficiently stored, picked, packed, and delivered to customers.
"Fresh Factory's mission is to transform e-commerce fulfilment for cold chain businesses in Indonesia. Our innovative solutions, leadership and strategic local footprint have enabled us to attract customers and talent. With our notable roster of investors, Fresh Factory will continue to achieve bigger milestones and solidify our position as the industry standard for cold chain fulfilment," said Larry Ridwan, Founder and Chief Executive Officer of Fresh Factory.
There is an increasing need for cold chain infrastructure in Indonesia as e-commerce and online groceries become more widely adopted by consumers. Indonesia's cold chain market grew at a Compound Annual Growth Rate (CAGR) of 10.7 percent from 2016 to 2021 and is forecasted to grow at 12.9 percent between 2021 and 2026.
"Fresh Factory has identified an essential component needed in Indonesia's logistics ecosystem. Its service offerings will address the heightened demand for hyperlocal cold chain fulfillment and logistics services from consumers and businesses alike. We are excited to partner with Fresh Factory in their vision to build the company and transform the landscape of Indonesia's logistics sector," said Ryosuke Hayashi, CEO of SBI Ven Capital.
"We are pleased to continue to support Fresh Factory in their growth journey, as the team makes significant strides to enable more efficient and accessible cold chain logistics across Indonesia. With its expertise in cold chain fulfilment, Fresh Factory has successfully forged valuable partnerships and collaborations across East Ventures' ecosystem. We're delighted with the continued innovation and growth of the Company as the team expands its footprints and network of clients," said Avina Sugiarto, Partner at East Ventures.
"Fresh Factory aims to address the cold chain logistics for food & beverage products, pharmaceuticals, beauty and skin care products, and certain electronics chips. To do so, the team streamlines the entire cold chain logistics starting from operating micro fulfilment centers in last-mile to eventually digitising first-mile. We are excited about Fresh Factory's future, and we are pleased to have the opportunity to continue supporting the founders," adds Alwyn Rusli, Investor at Trihill Capital.
Since its launch, Fresh Factory has grown from 20 fulfilment centers to over 40 fulfilment centers across 22 cities in Indonesia, and expanded their service offering to include retail fulfilment orders alongside direct-to-consumer fulfilment orders. Over the past year, Fresh Factory saw a 10x increase in its annualised Gross Merchandise Value (GMV) and doubled its client base. Today, Fresh Factory services a wide range of large enterprises including ​​Danone and Sirclo, and growing companies such as Eden Farm and Kin Dairy Fresh Milk.
For more information about Fresh Factory, please proceed here.
-End-
About Fresh Factory
Founded in 2020, Fresh Factory is an Indonesian-based cold chain fulfilment and enabler in the most strategic neighbourhoods across the country, offering decentralised cold chain storage facilities, pick and pack services and last-mile delivery services. Fresh Factory is Indonesia's only end-to-end solution providing fulfilment customisations for e-commerce and retail businesses. To learn more about Fresh Factory, visit https://freshfactory.id/